1967 Lamborghini Miura P400…..SOLD!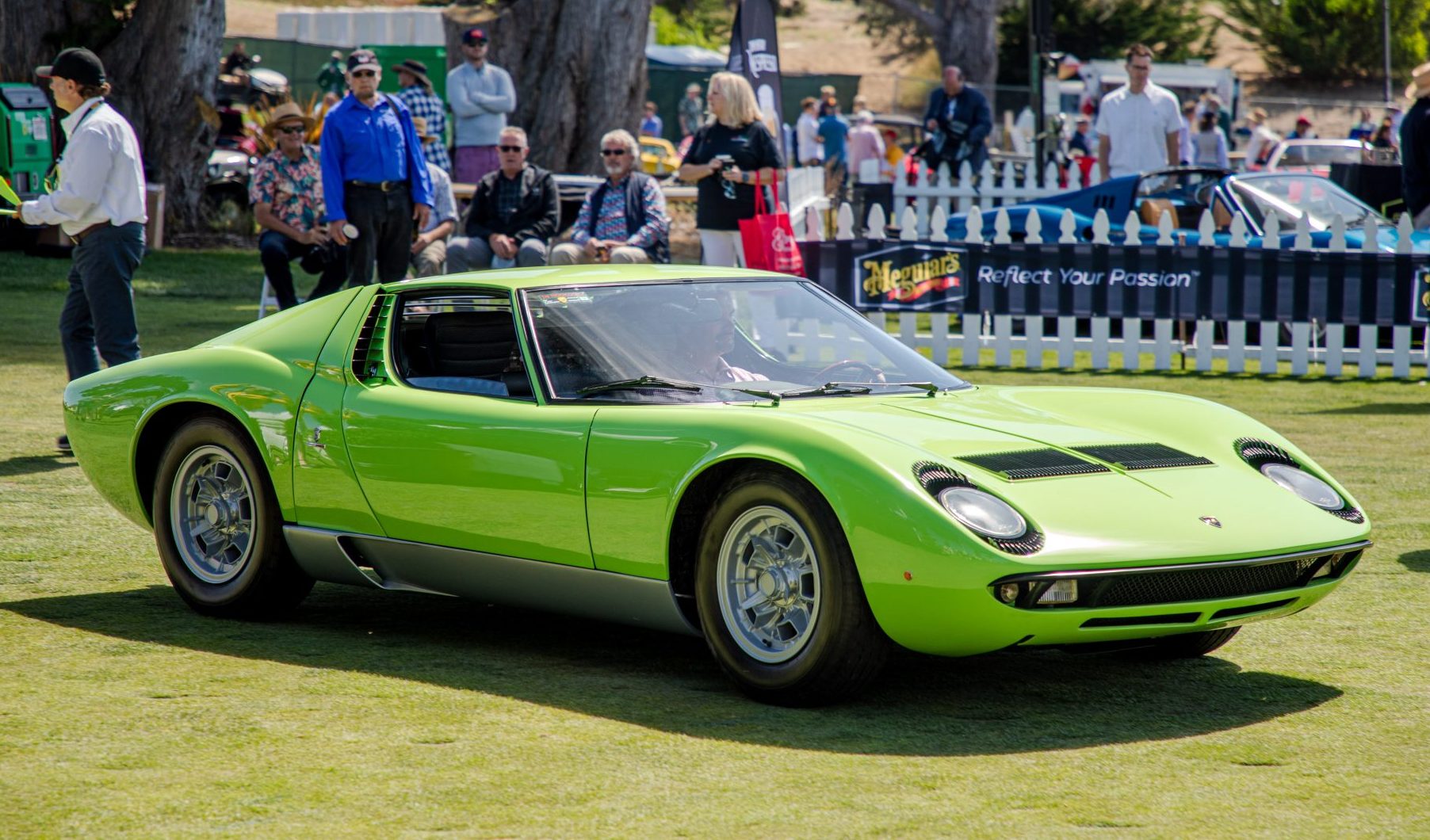 (Scroll down to large photo gallery of complete restoration)
2019 Concourso Winner
Verde Miura / Nero
10, 504 Kilometers (6,524 MIles)
Chassis# 3150
Engine# 1370
Frame Off Restoration (2016-2018)
Original Factory Color
HISTORY:
1967 – Telaio 3150, motore 1370, 74th Miura built, delivered Oct 5, 1967 to Roberto Carpanelli (Lamborghini's Rome concessionaire). Verde/Nero.
1974 – Imported to the US via an airline pilot based in North Carolina.
1978 – Sold to Lamborghini collector Jack Robinson in Arizona to join his Miura SV. He repainted the car Giallo Miura. The car was then featured in Automobile Quarterly vol 23, No. 1 (1985), and pictured on AQ poster "Lamborghini – The Quest for Perfection".
1985 – Engine rebuilt by famed racing engineer Alf Francis (Stirling Moss's F1 mechanic)
1986 – Purchased by Dave Gamret, Ford Motor Co's Design Engineer, who also owned a Countach LP400.
1989 – Gamret had the car repainted yellow with correct PPG Giallo Miura paint he got directly Bertone SpA.
1990 – Owned briefly by renowned Ferrari collector and 250 GTO owner Chris Cox.
1991 – Purchased by Nick England with mileage just @ 5,800 km.
2014 – Purchased by Chris Papamichael with mileage @ 10,500 km, documented over the 23 year ownership.
2016 – Frame off ( "Nut and Bolt") restoration commenced
2019- Purchased by current owner