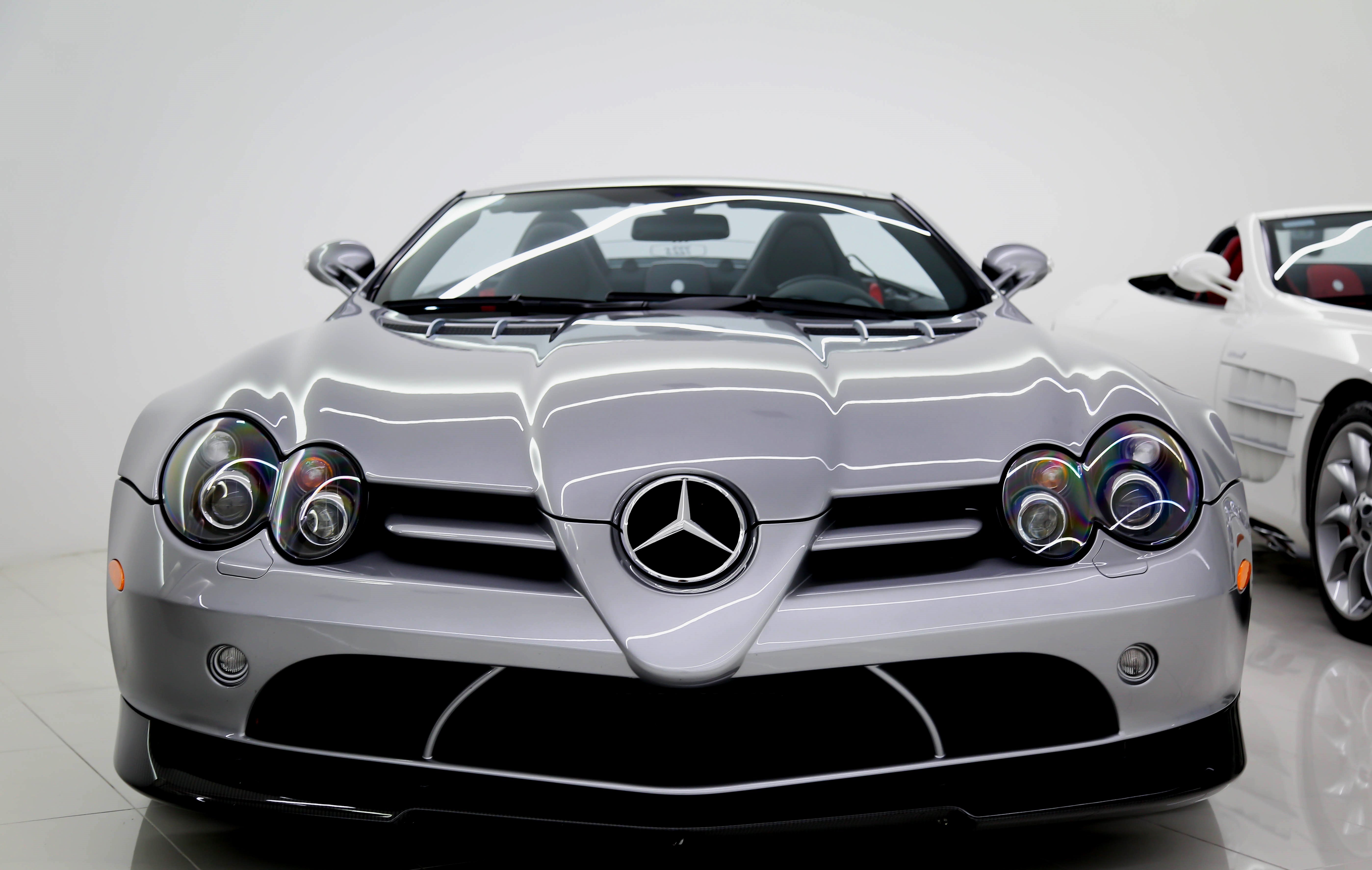 Crystal Animony Gray / Semi Aniline Black
1 of 25 for US Production
Only 2,689 Miles
"A" Service Completed in 2017
$699,500
722 S CUSTOM OPTIONS:
Red Brake Calipers

Black Carbon Trim (Includes black carbon fiber interior trim.)

Stitching in Contrasting SL Red

Appearance Package- Exterior

Red Brake Calipers
Complete 722S Highlights and Upgrades : Stitching in Red, Carbon Fiber Rear Diffuser, Carbon Fiber Rear Wheel Spoiler, Sport Tuned and Lowered Suspension, 722S Exterior Badging and Embossing on Seats, Carbon Fiber Trim on Center Console, Footwells, and Rear Wheel Arches, Red Seatbelts and Stitching, Suede Trim on Shift Lever, Handbrake Lever, Shift and Handbrake Gaiters and Interior Door Handles, Sports Steering Wheel with Aluminum Shift Paddles, Modified Instrument Cluster, Alcantara on Center Seat Cushions, Headliner and Upper Door Panel, and Mercedes AMG Red Brake Calipers!
---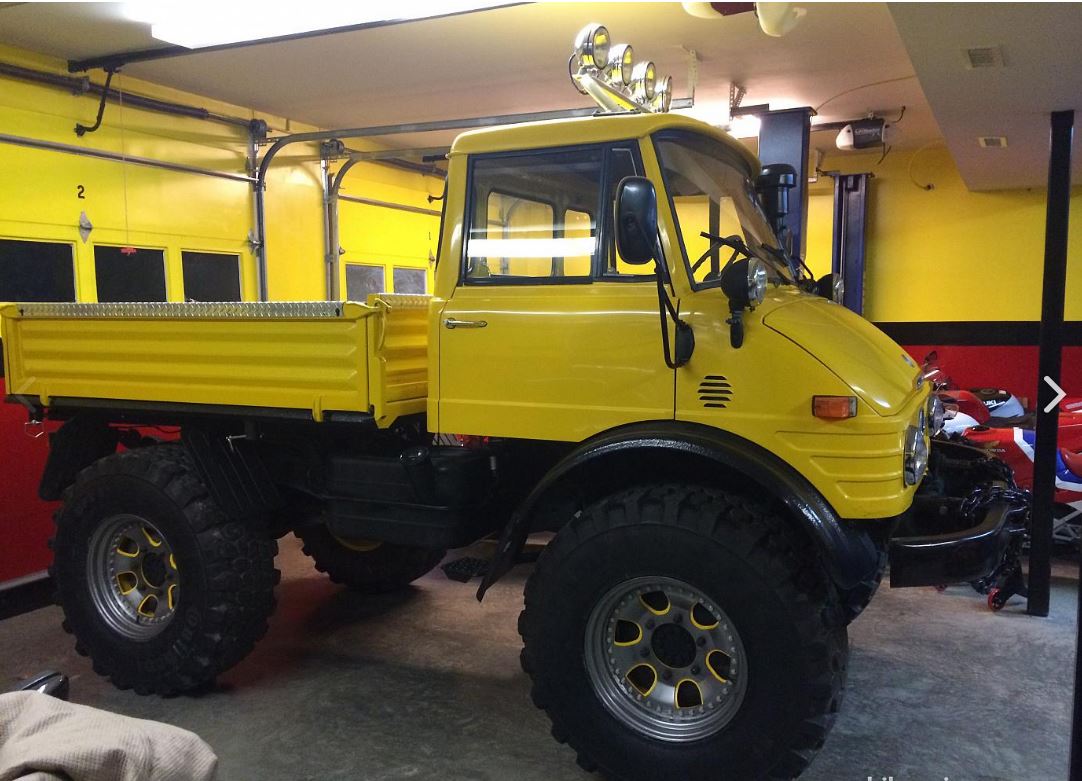 Yellow / Black
Only 21k Kilometers (13,000 miles)
4WD with 5.7 Liter Mercedes Diesel
Front & Rear PTO setup
24 Forward Gears
3 Ton with 3 Way Dumping Bed
$69,500/offer
DESCRIPTION:
This 1972 Mercedes Benz Unimog 406 is just the 4×4 ticket to the "mine is bigger than yours club". When you climb up into the cab, and fire up the 6 cylinder 5.7 liter MB diesel you will be looking down on the rest of the world.
The body on this true TONKA MOG was completely restored several years ago and finished in a brilliant yellow with diamond plate accents. The bed is a 2inch thick mahogany clear coated and in show condition. The interior has been completely restored along with upgraded insulation.
There are fully working PTO's front and rear for any attachment you desire. Need a bucket loader up front? No problem! Massive snow blower or plow. Just stick the 406 into one of the 24 forward or reverse gears spinning those beautiful Custom powder coated Bead-Lock 20in wheels shod with 58 inch Michelin tires means you can drive over or through anything.
Rumble down to the local feed store for farm supplies and there is nothing that his monster can't handle. With a 3-ton payload you can fill up the three-way dumping body with anything your heart desires. Watch the other truck and 4×4 drivers gawk with envy when you leave parking area loaded, and forge right through the 6ft deep river rather than take the bridge.
Need to pull one of those shitty little Hummers out of the woods? No problem! Want to take an evening excursion? Just flick a few switches and 8 155 watt Hella spotlights will turn night into day. You are the hero of every snow storm, mud slide or natural catastrophe. With only 21,000km on the clock this Unimog is just getting started in life.
---