2009 Ferrari F430 Scuderia 16M….SOLD!!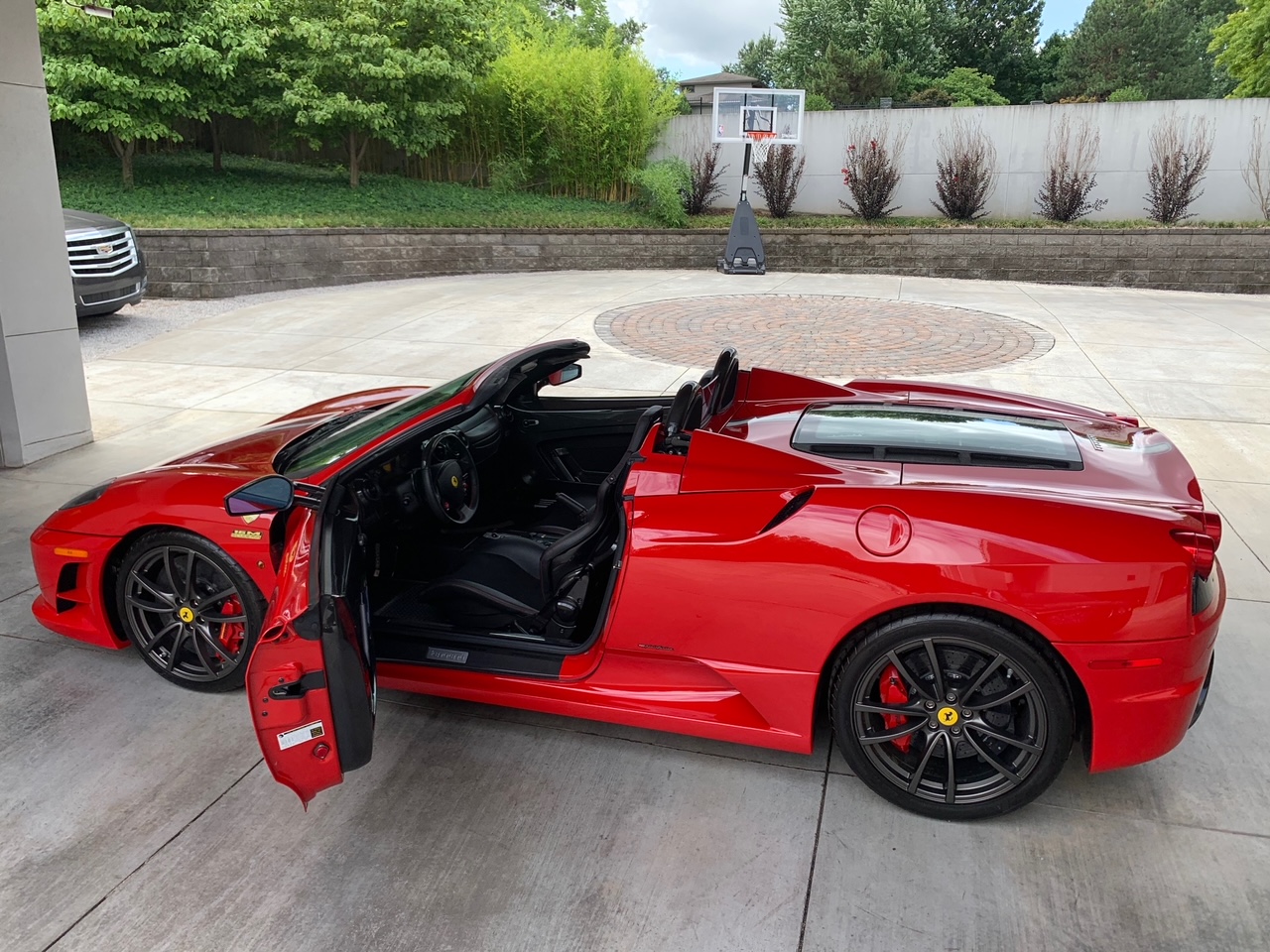 2009 Ferrari F430
Scuderia 16M
1 of 499 Produced Worldwide!
Rosso Corsa Red / Nero LEATHER
Vin#: 168270
Only 2,608 miles!
2 Keys, Books, Tools, Car Cover, & Battery Tender
Ferrari Options:
Rare Black Leather Interior
Italian Racing Stripe
Red Calipers
Red Stitching
          This is a truly limited production Ferrari with 499 produced worldwide                            *149 units coming to the US.
          The Scuderia is based on the race inspired F-1 program.
          The 16M is 176 lbs. lighter than the 430 with more horsepower.
          The suspension system has been refined for amore race inspired feel.
          The tuned exhaust sounds like none other, and definitely separates this Ferrari           from any other.
          The ultra quick gearbox with lightning fast shifts from the Scuderia coupe has             been installed in the 16M.
          This "Collector Ferrari" will become a favorite among enthusiasts as the last                 run of the beautiful 430 Spider production run.