2011 Mercedes G55 AMG…Low Low Miles!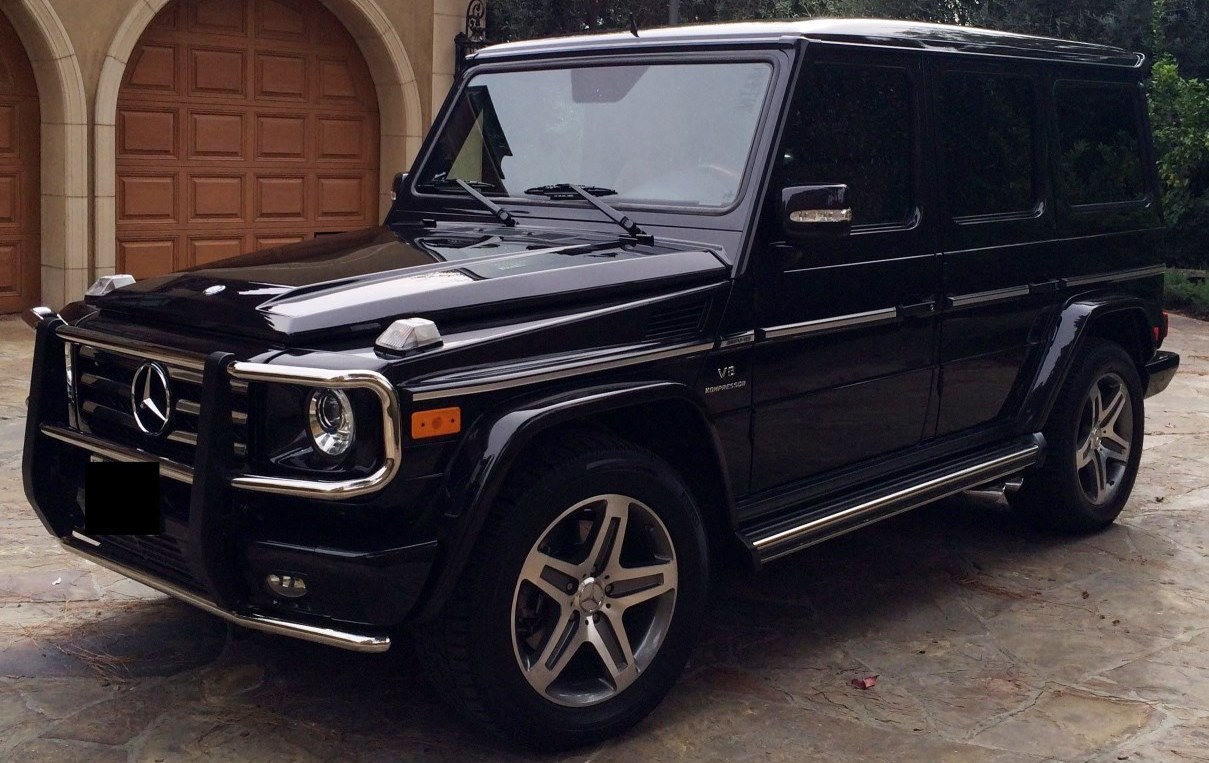 Mocha Black/ Brown Nappa leather
One Owner (Purchased at Mercedes of Beverly Hills)
Factory Warranty until July 1015
Only 14,527 Miles
2011 marks Mercedes last year of the G55 AMG.
(Scroll Down for more Photos)
   I would like to say this vehicle has conquered the desert sands all the way to Mojave, but in all reality that is just not the truth. I will say, there are some very steep inclines in Beverly Hills, but with 500 horsepower I didn't feel the need to use "low range" with the two speed transfer case, or even lock in one of the three differential settings for more traction.
   Maneuvering is definitely one of the strong points, as the tight turning radius allowed you to negotiate the toughest mall parking garage/lot. Cargo space is a huge plus, and even with shopping packages stacked all the way to the roofline, the backup camera never lets you down.
   You will absolutely love the view from the "Captain Chairs". Look down on the mere mortals as they try to negotiate the tiled parking area after a private luncheon. Let's just say that small shrubs and water drainage ditches are no match for the G55 when others are floundering with their Lexus' trying to make an exit. Plenty of ground clearance for steep driveways!
   I have also left a lot of factory warranty for the next owner. Over 35,000 miles of Mercedes coverage to July 2015 still remain!
   I am sad to announce that this summer someone bumped into the rear of my G55(The rear Camera does not stop people from hitting you). As you can see by the included photos, they put a dent in the spare tire cover. The insurance company used new Mercedes parts and returned her to new. There is a copy of the repair bill readily available for you.
   The time has come for us to part ways, although I can't remember when I have kept a vehicle for this long duration of time. My loss will certainly be someone's gain. If you are looking for a beautiful black low mileage G55 that has been very well care for…this is the one!
Thanks for looking!