1968 Lamborghini Miura P400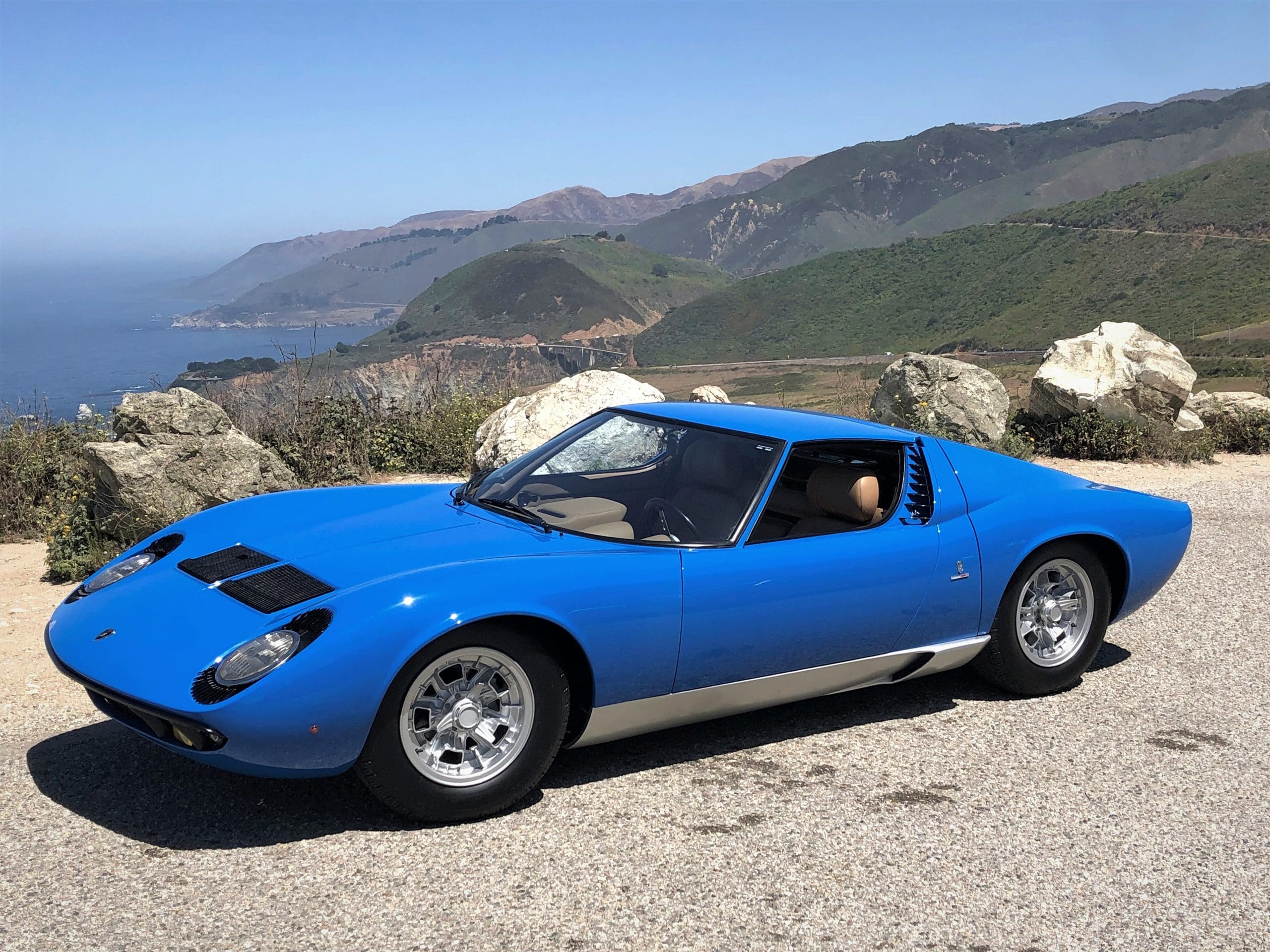 1968 Lamborghini
Miura P400 ( S upgrades)
Blu Miura / Senape Leather
Chassis # 3670
Engine # 2205
Production # 241
(Full Matching #'s)
34,180 Miles
$1.395MM
History:
Build completion at Sant Agata was 9th of August 1968.
Imported by Kaplan Motors (US Distributor), Rhode Island, USA.
1969-70 (est.): Returned to Lamborghini factory for partial "S" upgrades
1970's: Sold to Robert Tullos in California (exact date unknown)
1987: Sold to UK Lamborghini collector Rick Lee w/29k Miles (UK Registered 2 RAL)
Rick Lee commissions full restoration to by Marque experts Colin Clarke and Tom Rasnom.
1993: Displayed at Lamborghini Factory 30th Anniversary meeting at Sant Agata, Italy
2002: Engine rebuilt by Lamborghini Chief Development Engineer Bob Wallace.
2006: Coys Auction London….Sold to Hong Kong Buyer
2006-2013: Hong Kong … 2013 Classic Car Show Winner (Central Hong Kong)
2014: Listed for sale @DK Engineering UK
2015: Axell Schuette UK
2017-2019 (est.): Henry Haley Jr- Louisiana USA
2019: Current owner
More photos soon!