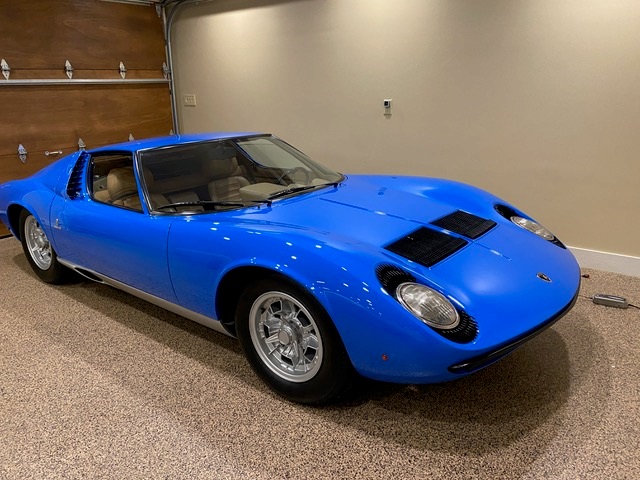 SOLD!
1968 Lamborghini
Miura P400
Blu Miura / Senape Leather
Chassis # 3670
Engine # 2205
Production # 241
(Full Matching #'s)
Partial "S" Upgrades
34,180 Kilometers (21,238 Miles)
Binder with Owner's manual & complete history
****Full RECENT mechanical rebuild/recondition including transmission, drivetrain, electronics, carburetion, cooling, suspension, exhaust, brakes, and new Pirelli tires. Several cosmetic items were also refurbished. RECEIPT AVAILABLE!
Call for Pricing!
History:
Build completion at Sant Agata was 9th of August 1968.
Imported by Kaplan Motors (US Distributor), Rhode Island, USA.
1969-70 (est.): Returned to Lamborghini factory for partial "S" upgrades
1970's: Sold to Robert Tullos in California (exact date unknown)
1987: Sold to UK Lamborghini collector Rick Lee w/29k Miles (UK Registered 2 RAL)
Rick Lee commissions full restoration to by Marque experts Colin Clarke and Tom Rasnom.
1993: Displayed at Lamborghini Factory 30th Anniversary meeting at Sant Agata, Italy
2002: Engine rebuilt by Lamborghini Chief Development Engineer Bob Wallace.
2006: Coys Auction London….Sold to Hong Kong Buyer
2006-2013: Hong Kong … 2013 Classic Car Show Winner
2014: Listed for sale @DK Engineering UK
2015: Axell Schuette UK
2016-2019 (est.): Henry Haley Jr- Louisiana USA
2017-2019: Evans Automotive…Complete Engine Rebuild in addition to full mechanical evaluation and replacement/repair of every needed component…Open checkbook by owner. All work/parts receipted.
2019-2021: Current owner
Featured on Cover of "Classic & Sports Car" Magazine (June 2015)
Featured in "Motor Sport" Magazine (Feb. 2015) Article: "Dream Garage"
Research Credits:
http://radical-mag.com/2019/05/05/lamborghini-miura-p400-3670/
https://www.gtspiritmedia.com/gtspirit/uploads/2013/10/lamborghini-miura-s-16.jpg
https://www.dkeng.co.uk/ferrari-sales/476/Blue_Chip_and_Competition_Cars/Lamborghini_Miura.html
https://issuu.com/theantithesis/docs/thequail_2019-motorsports_singlepage-lo190828
Photo Credits:
Tim Scott of Fluid Images (Monterey)
GT Spirit.com …Enzo Lo Photography (Hong Kong)
DK Engineering (London)
Photo Gallery:
Winner of 2013 Hong Kong Classic Car Show Photo Gallery: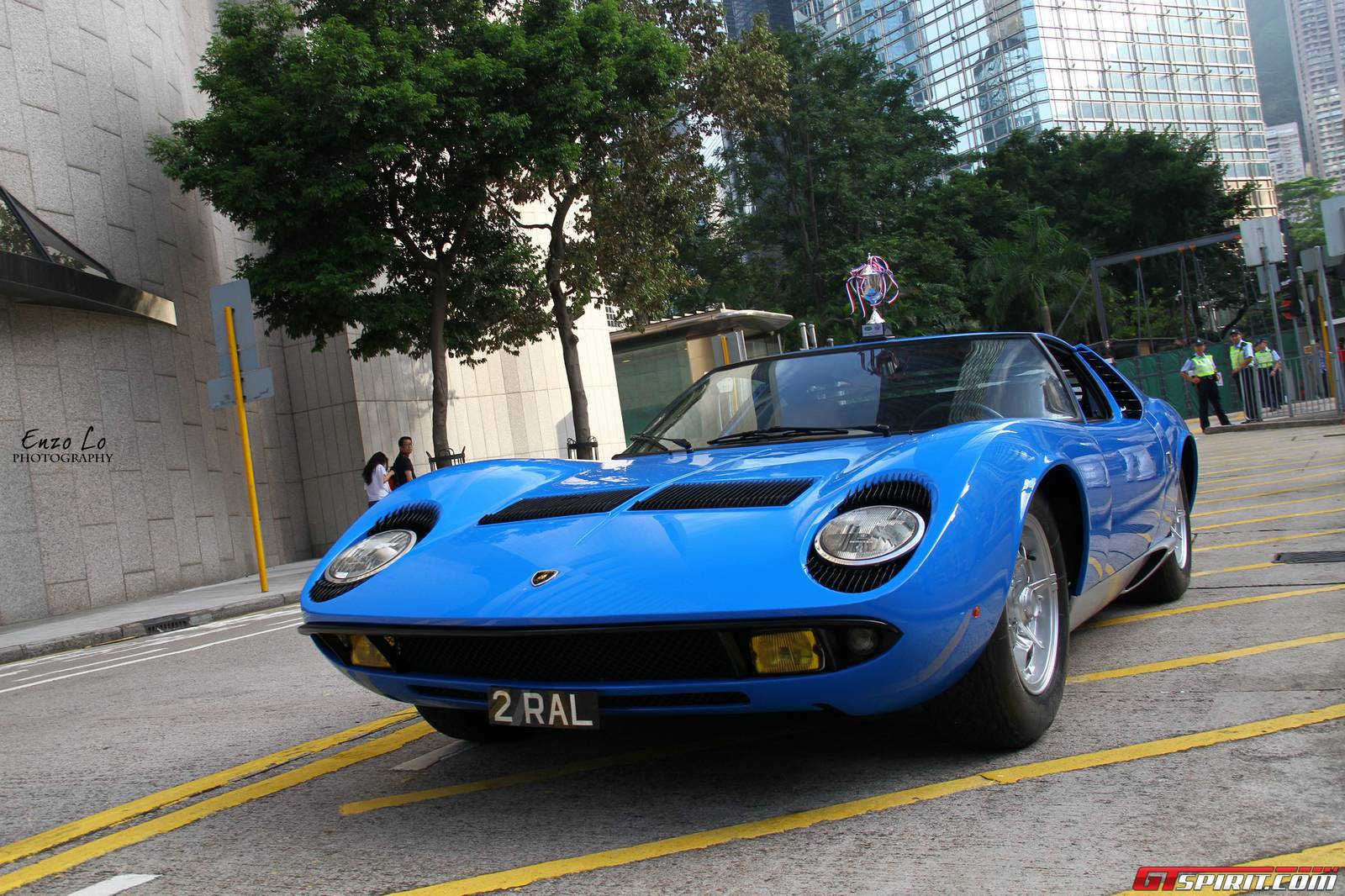 2014 DK Engineering "For Sale" Photos:
---